We've just released the final programme for Odette2018
8 oktober 2018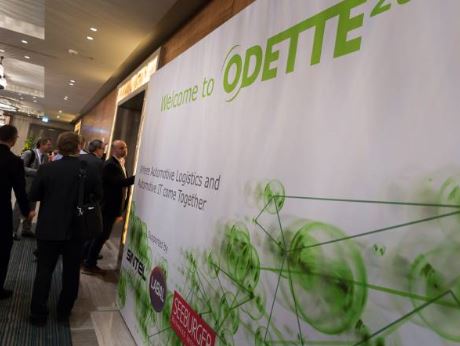 This year is proving exceptional in its challenges for the automotive industry, whether it's setting up a new plant, launching a new model or implementing a new logistics system. The time has never been more right to learn from others and benchmark your own operations.
A digitally integrated supply chain is the name of the game and Odette2018 will provide you with the tools and the intelligence to accelerate your collaborative capability. The finishing touches are still being applied but you can get a real idea of what to look forward to in the programme.
Odette2018 is now only 5 weeks away and the Just-In-Time discount expires on 15 October. So register now to make sure that you get the best value for both you and your company.
Solution providers
Just a few exhibition spaces remain. Odette2018 offers unparalleled opportunities for networking with potential customers and create partnerships. You will meet with key decision makers from automotive companies worldwide who are given sufficient time and opportunities in the programme to seek out new suppliers. Enquire today